The Precision Mission
Precision Erection Company, Inc. and its associates strive to design, manage and erect landmarks for the future by "Building for Excellence".

We endeavor to exceed our client's expectations through quality of service, teamwork and innovation.

The cornerstone of our commitment is based upon the safety and prosperity of our organization and associates.

Precision Erection Company, Inc. recognizes the importance of a stringent safety program so that we can ensure that each project site is a safe environment for our associates, our clients, the community and the project team. Our safety awareness and performance records for the past 30 years have remained outstanding. We continuously raise the bar to exceed current industry standards in safety. To remain at the forefront, Precision continues to provide our highly skilled associates with the most up to date safety training programs available. Precision Erection Company believes that a successful safety program is a team effort that requires an attitude of continuous improvement each day. Safety First!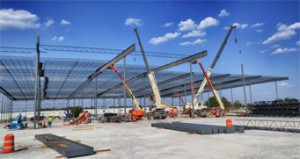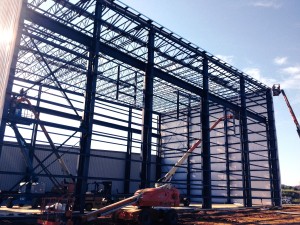 EMR is based upon the number of worker's compensation claims that are filed by a particular company, with 1.00 being the baseline. Precision has maintained a better than average EMR for 20 years.
Experience Modification Rate:
Year   |   Rate
2017  —   .72
2018  —   .94
2019   —   .86
2020  —  .80
2021  —  .68
2022  —  .80
2023   –   .78