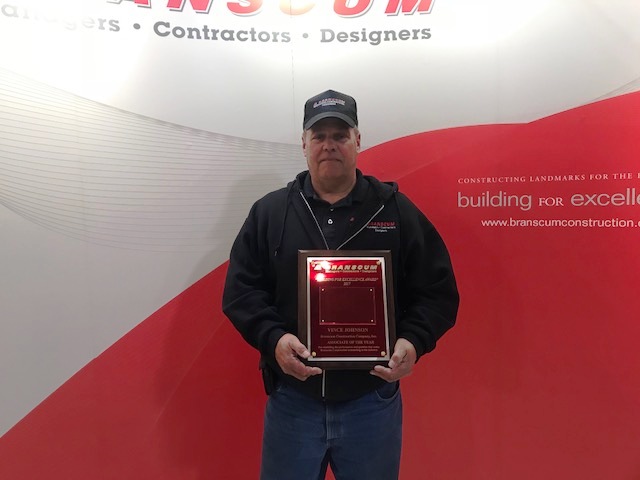 2017 Building for Excellence Associate of the Year Award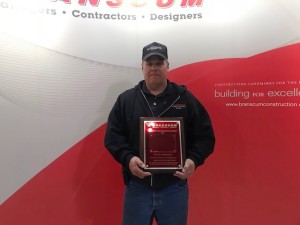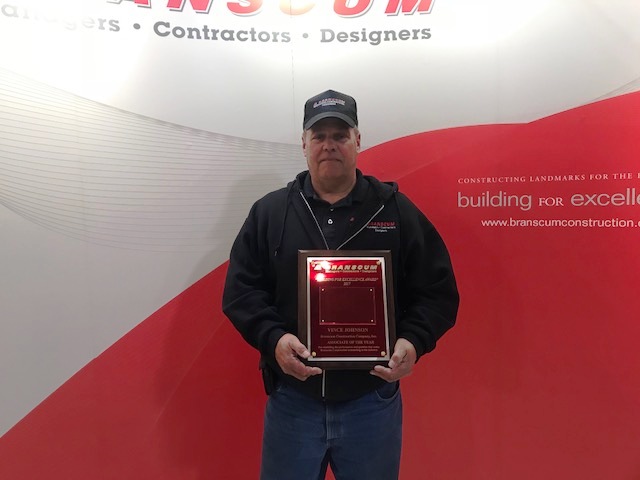 2017 Building for Excellence Associate of the Year Award was presented this year to Mr. Vince Johnson, during the annual Christmas celebration lunch on December 8th, 2017.  The Branscum organization bestows this honorable recognition based upon an associate's overall performance.  He was nominated by his co-associates using the following criteria for selection: Loyalty, Attitude, Effort, Ability and Quality of Work.  Vince has been acknowledged many times as one of the five Honorable Mentions.  Vince is the company's equipment manager and mechanic and joined the Branscum Construction family in 2001.  He is a huge asset for the entire company with his commitment to the company, willingness to go in a different direction every day, always ready to lend a hand and always giving his all.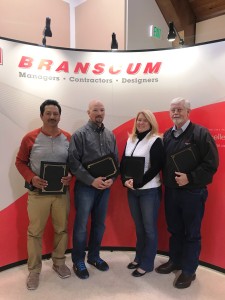 Also recognized for their dedication and hard work as this year's five Honorable Mentions; John Burton, Steve Foley, Michelle Pettey, Billy Stearns, Vernardo Valencia.  These individuals were also nominated by their peers for their excellence in the industry.