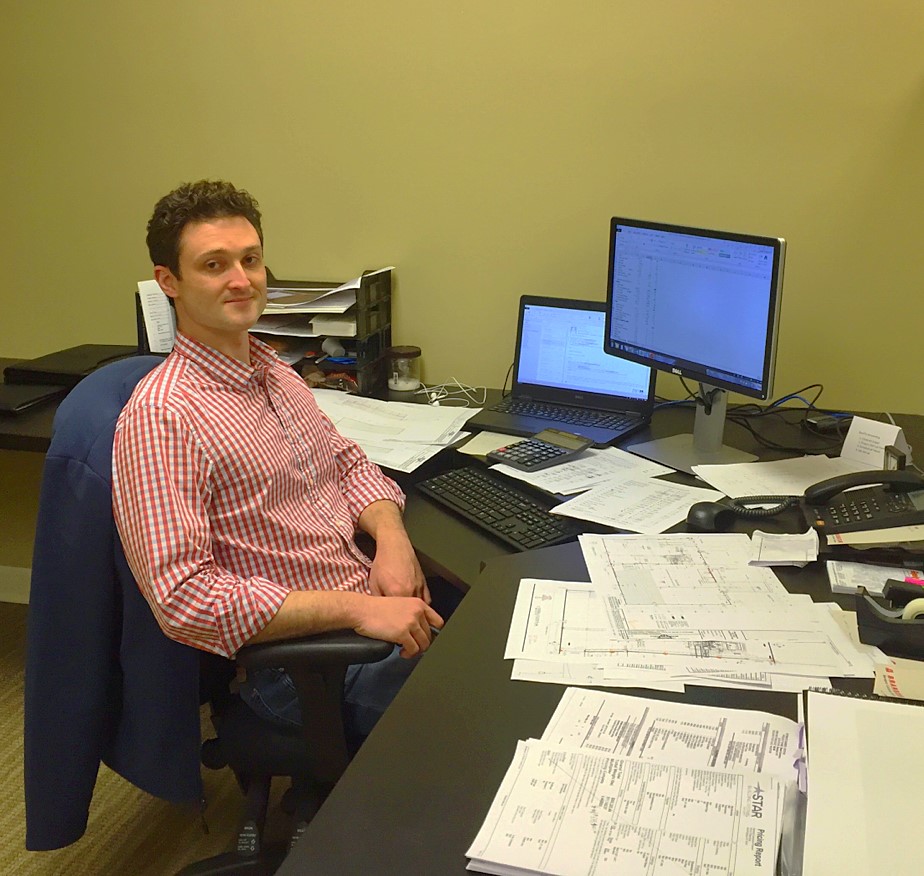 Please help Precision Erection Company welcome Landon Satterly
Landon joins the Precision team as our newest Project Manager/Estimator. He graduated from the University of Kentucky in 2005 with a  Bachelor's in Architecture.  Following graduation Landon worked at Kentucky Ornamental Iron performing design, measurement and estimating of custom metal works. Since coming to Precision he has attended numerous construction estimating schools and hours of in house training. His first project with Precision was the Marsh Warehouse in Hopkinsville, KY and is currently estimating several large Pre Engineered Building projects.
While at the University of Kentucky, Landon met and married his wife Casey Satterly, (Branscum Construction's newest Project Manager). After eleven years of marriage they have two beautiful little girls and are expecting their 3rd little girl in July. When he has a free minute, he enjoys spending time dabbling in cars, music, film and food.